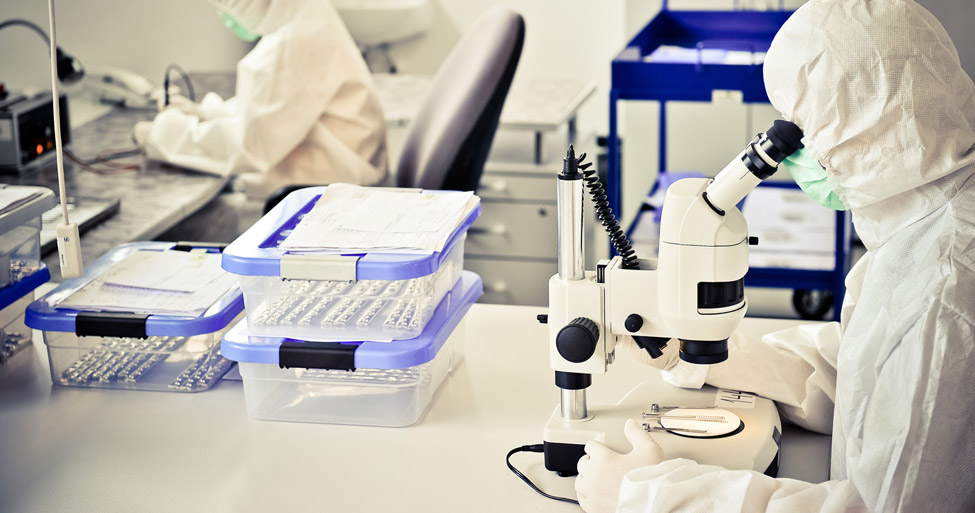 High quality of our products and services is the result of collaboration with our partners, from development phase to the final inspection. Quality of products and production processes is checked continuously, by using top quality measuring devices and through testing in accredited laboratories and companies.
Awareness of the need to continuously improve and maintain a high level of product quality has resulted in the certification of quality management systems of Instrumentaria d.d. in compliance with ISO 9001:1994 in 1997. In July 2007, following the further development of the company and harmonization with international standards and directives, we successfully met the evaluation criteria: ISO 9001, ISO 13485 and MDD 93/42/EEC, the EU guidelines for manufacturing of medical devices. At the end of 2009 Instrumentaria adopted the requirements for the transition from ISO 9001:2000 to ISO 9001:2008. The functioning of the quality system is evaluated every year by days-long inspections conducted by a certification body. In July 2013, re-certification audit was performed, after which the validity of the Quality System Certificate was extended until 2018. Our clients' satisfaction is the best indicator of the quality of our products. Their opinions and suggestions are diligently recorded through the website and questionnaires, which, in accordance with the procedures of the system, are then analysed several times throughout a year. In order to meet the high demands of our customers, during the production of our products we collaborate with a number of reputable, accredited companies from around the world, whereas the production process is regularly assessed and controlled.
We implement and live quality on multiple levels, according to the following standards:
ISO 9001:2008 Quality Management System
ISO 13485:2012 Requirements for a comprehensive quality management system for the design and manufacture of medical devices
MDD 93/42/EEC Council directive concerning medical devices
Quality control of our products is verified by experienced and trained employees using top quality measuring devices at every stage of the production process. In order to reach an even higher quality level, along with 100% product inspection, we regularly conduct product and space purity tests in controlled atmosphere, mechanical product tests, tests to verify the effectiveness of sterilization methods, we test the quality of products from suppliers, and measure customer satisfaction. Each phase of the production process is controlled, from the receipt of raw materials at the warehouse to storing the product at the warehouse of finished products. Instrumentaria d.d. invests significant resources and efforts in quality, which is verified by top quality measuring devices.